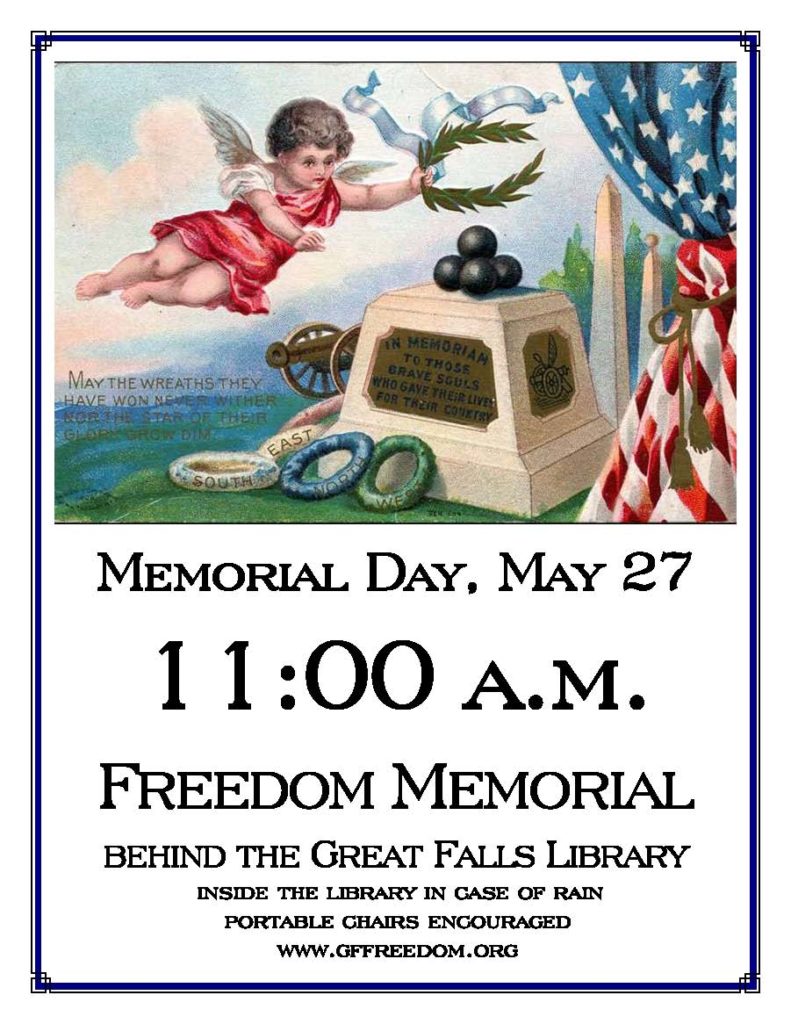 On Monday, May 27, at 11 o'clock a.m., the annual Memorial Day ceremony will be held at the Great Falls Freedom Memorial to honor those who gave "the last full measure of devotion" in service of freedom. The event will feature patriotic songs, a color guard and raising of the flags by Boy Scout Troop 55, a wreath laying, and a bell-ringing and name-reading for natives of Great Falls killed in battle.
The Freedom Memorial is located behind the Great Falls Library at 9830 Georgetown Pike. The ceremony is open to all. Parking is available in the library parking lot. In case of rain, the ceremony may move to the library meeting room. Limited seating and shelter will be provided. Attendees are encouraged but not required to bring portable chairs.
Updates to the schedule, if any, will be posted here.