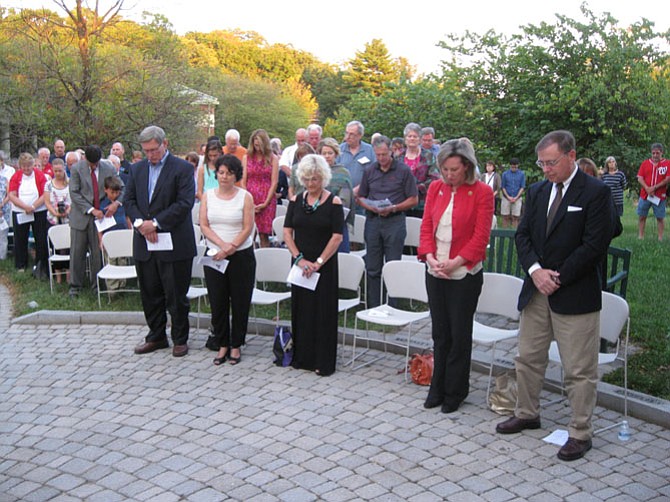 On Sunday, September 11, at 7:00 PM, the annual September 11 Remembrance Ceremony was held at the site of the Freedom Memorial. Great Falls lost six residents to the attacks on September 11, thought to be the highest casualty rate in America.  The ceremony honored them, and all who sacrificed on this day and its aftermath.  The event included a Marine Corps color guard, patriotic songs, remarks by Drug Enforcement Administration Acting Administrator Charles Rosenberg, and a candle-lighting for each of the September 11 victims from Great Falls.
The Great Falls Connection carried a story about the event.
Share and view photos and videos from the event here, or watch the event below.